Posted by Rachel on on 2nd Jan 2023
Catalina Island is the most visited island by Eco Dive Center. We host trips every weekend, year-round to this historic and beautiful island. Catalina is the furthermost east island in the California Channel Island archipelago. The island was developed into a tourist destination by William Wrigley Jr in the 1920s and the oceanfront city of Avalon mimics a Mediterranean coastal town.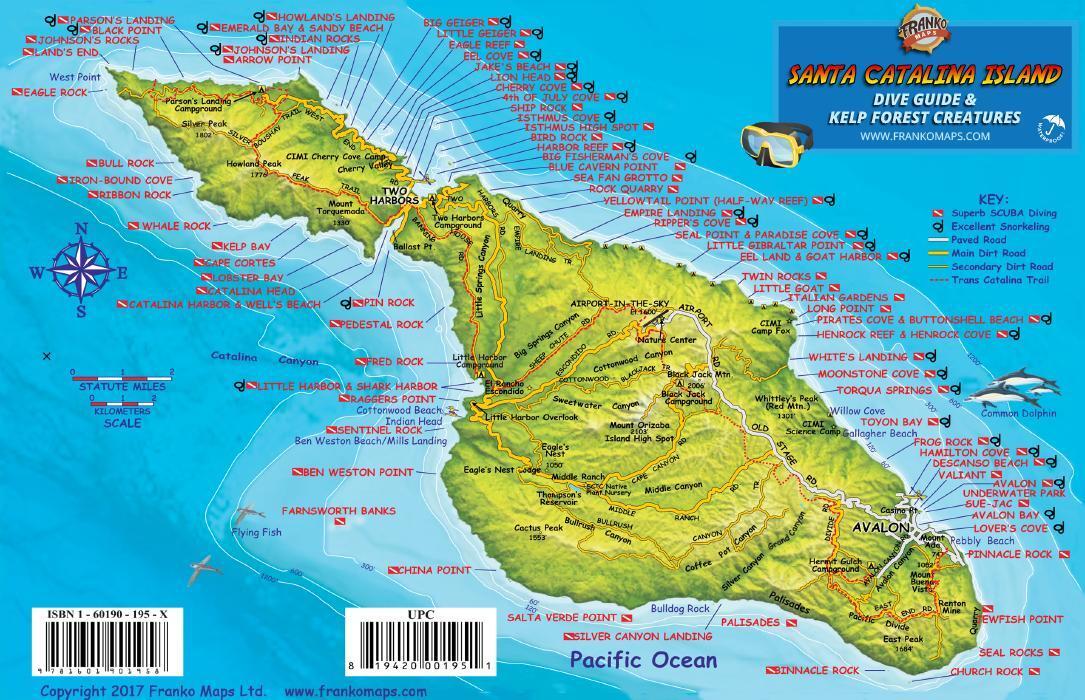 Divers are attracted to Catalina Island for it's protected dive park named Casino Point. Giant black sea bass are popular fish to search for in the park. Divers will also find leopard sharks, friendly garibaldi, and a variety of rays.
Over one million people visit Catalina every year. Come on a day trip with us to Catalina Island to see what animals live in the gorgeous kelp forests just off the island! Check out the boat trip schedule in the "Local Island Trips" tab located above.