Posted by Julia on on 25th Dec 2022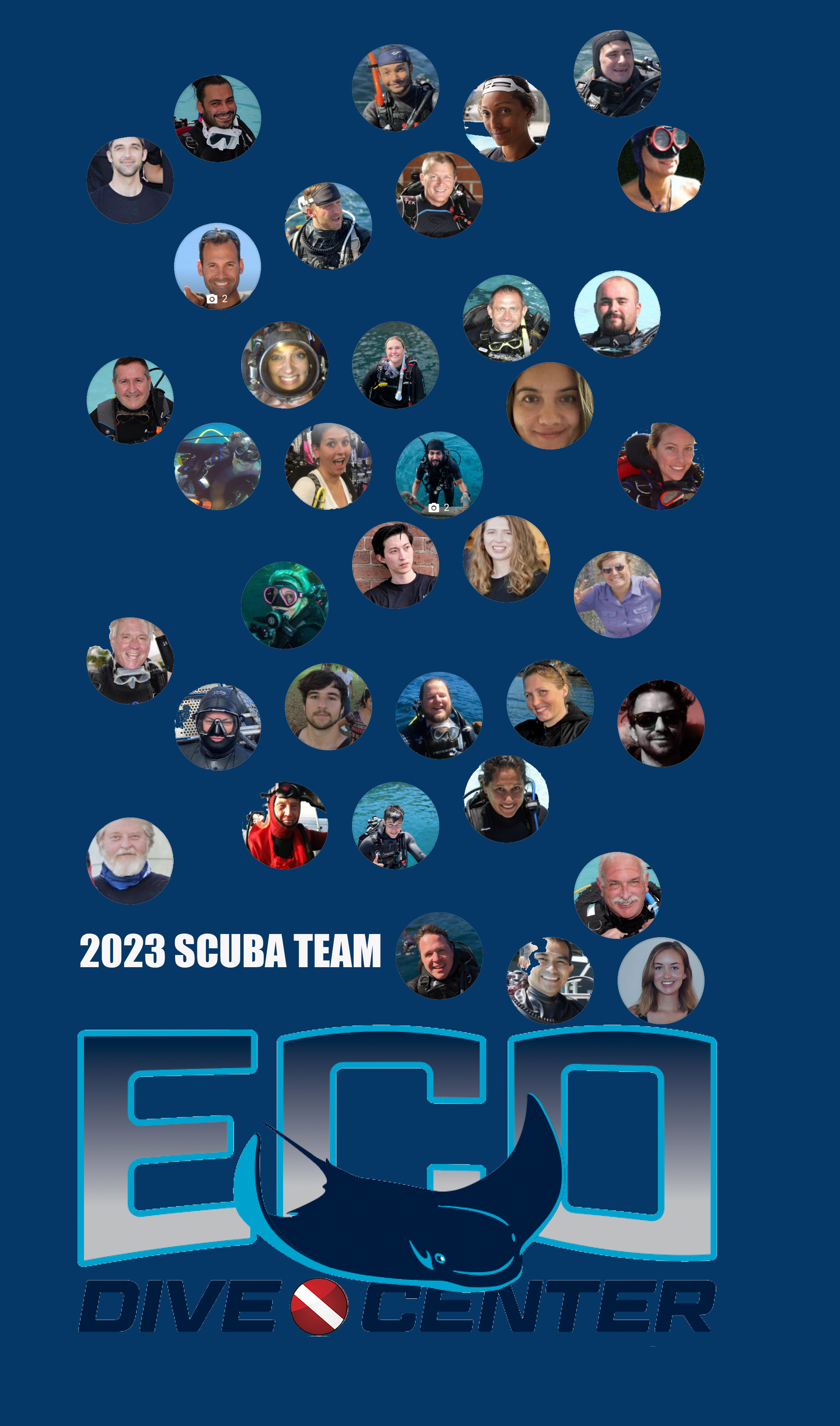 We are happy and proud to announce our 2023 PADI professional dive team! Along with our returning instructors, we have added some new faces. Each one of our scuba pros are divemaster rated or higher, have been and continue to go through an intense vetting process to ensure your safety as you are being educated in dive practice, theory, and etiquette. Yes, diving can be intimidating because you are going where an air breathing mammal isn't supposed to go; below the surface. Be confident in yourself just like your instructor will be in you. We are here to help you take your first giant stride into the wonderful underwater world of diving.
Each one of our well-rounded instructors has one or several aspects of diving they have nailed down to a tee. We have been working with them to make the course you decide to take more than just the basic learn and be done. Want to be able to identify marine life without a fish slate or learn how to do a California beach entry? We have instructors who are well versed in those fields even at night. Those options not challenging enough? What about side-mount or drysuit diving or even side-mount diving in a drysuit! Are you a history buff looking to explore and penetrate wrecks? We have instructors who can teach you the ins and outs of wreck diving. These are just a few out of many specialty courses with specialty instructors we offer at Eco Dive Center.
SCUBA diving is all about learning and adapting. The more you dive the more you learn and hone your skills as a PADI diver.
We welcome you to our dive community weather you have one dive or hundreds.